UV Coatings
Minimize footprint and increase production rates, overall performace, and aesthetics with our patented*, 100% solids, interior and exterior grade, & UV coatings.
PERFORMANCE
Patented (USPTO Patent Numbers 8440013, 8304032); Canadian Patent 2,629,952
Various Gloss Levels
Available in Clear, Stains, & Colors
Adhesion
Color Hold
Gloss Retention
Stain & Scratch Resistant
Heat Resistant
Mold & Moisture Resistant
Corrosion Resistant
Zero VOC's & HAPs
Tough & Durable
SUBSTRATES
Fiberglass
PVC
Cementitious Substrates
Composite Substrates
Plastics
Ceramic Composites
Wood
Engineered Wood
Fiberglass
Vinyl
Metal
Carbon Fiber
IDEAL FOR
Construction Products
Industrial Products
Aerosol Can Exteriors
Window & Door Components
Fenestration
Hand & Power Tools
Sports Equipment
Cosmetic Containers & Caps
Bicycles
Waterborne Coatings
ECC innovative, hybrid, waterborne chemistries provide wide color reach (including metallics), fast dry times, a varied range of compatible substrates, abrasion and scratch resistance, UV durability, and improved rheology for coating complex surfaces.
Available in alkyd, acrylic, and polyurethane
PERFORMANCE
Direct-to-Metal
Fast Air Dry
Chemical Resistance
Ultra-Low VOC
Batch-to-Batch Color Accuracy
Color Retention
Corrosion Resistance
Interior & Exterior Grade
High Gloss
Various Textures
Hydrographic Decoration
Improved Aesthetics
Repairable
SUBSTRATES
Metals
Plastics
Glass
Wood
IDEAL FOR
Warehouse Racking
Duck Decoys
Doors
Plastic Parts
Metal Pipes
Wood Flooring
Hydrographic Coatings
2K Polyurethane Solvent Coatings
We develop high-solids, custom, polyurethane coatings to fit your exacting substrate, performance, and production needs.
PERFORMANCE
Adhesion
High-Solids
Low VOC
Mar & Abrasion Resistance
Chemical & Stain Resistance
Wide Range of Gloss & Feel
Bore & DEET Resistant
Durable
HAPS-Free
SUBSTRATES
Fiberglass
PVC
Cementitious Substrates
Composite Substrates
Plastics
Ceramic Composites
Wood
Engineered Wood
Fiberglass
Vinyl
Metal
Carbon Fiber
IDEAL FOR
Industrial & OEM
Automotive
Motorcycle
Firearms
Metal Supports
Bicycle
Interior Wood
Metal
Plastic
Acrylic Lacquers, Enamels & Nitrocellulose Lacquers
ECC acrylic lacquers, nitrocellulose lacquers, and enamels are considered the 'workhorses' of industrial painting, and provide adhesion to a wide range of substrates while delivering a lustrous, durable finish.
PERFORMANCE
Air dry or Bake
Low VOC & HAPS free
One-coat Application
Wide Range of Color & Texture
Fade-Resistant
Base for Hydrographic Processes
SUBSTRATES
Metal
Plastic
Nitrocellulose
Wood
Prepared Steel
IDEAL FOR
Warehouse Racking
Beer Taps
Signs
Nitrocellulose
Leather Finishes & Tannery Products
(for leather goods, furniture, and footwear)
ECC subsidiary, Prime Leather Finishes, is one of America's oldest and largest producers of leather tannery and finishing products for the leather goods, furniture, accessory, and footwear industries.
PERFORMANCE
Over 90 Years of Experience
Made in the U.S.A.
Custom Leather Colors & Finishes
Private Label, Consumer Care, Retail Products
Largest Variety of Wax & Emulsion Compounds in the U.S.
Sustainable, Eco-Friendly Formulas
Global Distribution
FORMULAS
Top Sprays
Dressings
Conditioner
Cleaners & Washes
Antiques & Miro-Teeks
Edge Inks
Gum Stains
Sealers
Duck Oil
Pull-Up Cream
Wax-Based Creams & Polishes
Wax Bars
Crayon, Paste & Spray Repairs
Chemical Coatings for Leather Manufacturers
DEFENDER REPELLENT® SYSTEM
Trusted by the largest brands in the footwear industry, DEFENDER REPELLENT® System, is the only globally-licensed provider of 3M's Scotchgard™ technology for post-construction, factory-applied, PFAS-free technology – DEFENDER arms products and footwear with the power to stay dry and look better, longer.
Scotchgard is a registered trademark of 3M.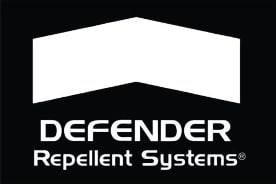 PERFORMANCE
Sustainable, Safe Technology
PFAS & PFC Free
Prop 65 Compliant
Repels Water
Repels Water-based Stains
Easy Application
Worldwide Shipping
Safely-Sourced
SUBSTRATES
Synthetic
Nylon
Mesh
Nubuck
Suede
Absorptive Leather
Knit
Canvas
IDEAL FOR
Footwear, gloves, jackets, purses & bags, accessories
Trusted Market Expertise. A Focus on Customer Service. Patented Technology.
Proven Process. Schedule a No-Risk Consultation TODAY.
GET STARTED